The automotive industry is going through a revolutionary stage from the driver to the driverless vehicle, generating a whole new world of safety, connectivity, and entertainment applications.
While the cloud is an essential component for analyzing data to improve algorithms and databases, it is not sufficient to meet real-time edge computing needs.
Automated driving, telematics, and infotainment systems require a storage medium that is both reliable and cost-effective for automotive applications.
The new generation of electronic devices will need to support the data storage requirement of increasingly complex automotive applications and provide a platform for future innovation.
Challenges Faced by the Automation Industry
Automated transportation cannot be fully realized without 5G technology. It requires high bandwidth communication with low latency and reliability.
This can only be achieved if the storage medium consumes very low power and offers reliable storage solutions.
On the other hand, edge computing is becoming more popular to provide services to connected vehicles.
Edge computing provides computation and storage at the network edge (i.e., close to where the data originates).
In this case, the storage medium must also be robust and have low energy requirements.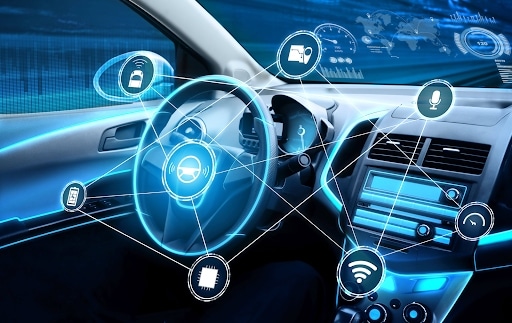 Combining 5G communications and edge computing creates a unique set of challenges for automotive-grade storage. The storage medium should handle large volumes of data while consuming minimal power.
It should also communicate reliably over long distances using short-range wireless technologies, and the UFS protocol fulfills this requirement.
What is Universal Flash Storage (UFS)?
UFS is a non-volatile memory standard developed by JEDEC.
It was designed specifically for computing systems and applications where power consumption can be minimized and provide higher performance.
It enables significant improvements in system performance because of its high-speed serial interface and optimized protocol.
UFS is based on NAND flash memories used in many consumer electronics products today.
However, unlike most consumer products, automotive applications demand higher performance and longer lifetimes than those currently available in consumer products.
UFS 3.0 was specifically designed for the automotive market with features such as a wider operating temperature range (-25°C to 85°C) and a mechanism for updating data via the host device.

UFS 3.0, UFS 3.1, and UFS 3.1 Turbo write are designed to address the specific requirements of automotive applications.
They have been developed to ensure that the storage medium meets the stringent requirements of automotive applications, including:
High Reliability
Low Power Consumption
Long Lifespan
Robustness
Ease of Use
Compatibility with Existing Standards
Benefits Of Using UFS In Automotive Applications
In December 2020, MIPI announced A-PHY, an extension to the MIPI Alliance PHY specification. A-PHY is a standardized connecting interface that allows for the use of UFS in automotive applications.
A-PHY is targeted for;
Advanced Driver-Assistance Systems (ADAS)
Autonomous Driving Systems (ADS)
In-Vehicle Infotainment (IVI) Displays
Surround-Sensor Applications (e.g., cameras, radar).
High-resolution Safety and Infotainment Displays
Functional Safety and Security
Internet of Things (IoT), Industrial, and Other Applications
The central duty of A-PHY is to transfer high-speed data between displays, native cameras, and the ECUs that control them. A-PHY offers high reliability, resiliency, long reach, and high performance.
Numerous devices can be connected with this interface without any additional hardware or software modifications. This means that manufacturers can easily integrate new sensors into their vehicles without changing the underlying architecture.
This eliminates the need for costly upgrades to the platform and reduces development time. With UFS (M-PHY), any kind of automotive system is possible.
UFS's different capacities and performance make it ideal for automotive applications and storage requirements.
The UFS device is an excellent choice for automotive use because its system and interface have already been defined and are compatible with many automotive systems.
Because of these benefits, UFS has become one of the most popular technologies in the automotive industry.
How UFS Can Change Automotive Storage Landscape
UFS is expected to become the preferred storage technology for future vehicles. It will enable automakers to develop more intelligent cars and improve safety and driver assistance features.
It will also allow OEMs to offer various infotainment services such as navigation, entertainment, and telematics.
UFS is the only storage solution capable of supporting all automotive applications from low power consumption to high bandwidth.
Due to its high capacity and processor speed, UFS is poised to become the primary storage device type for high-end mobile units.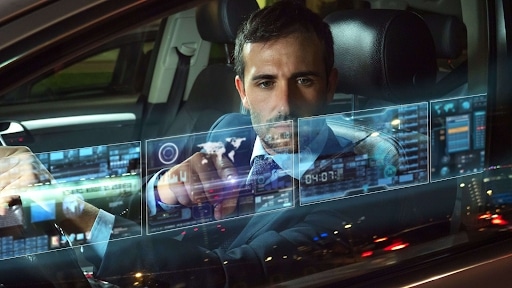 With the introduction of a universal automotive connecting interface, UFS can be smoothly transformed into the primary storage device for automotive applications.
The first A-PHY-equipped UFS vehicles should be arriving on the market in 2024.
If you haven't already, it's time to start planning your switch to UFS. With AMP, Inc. as your business partner, you'll be able to integrate UFS into your automotive solutions.
Automotive Quality Standards
Automotive-grade flash products from Accelerated Memory Production Inc. are certified and compliant with AEC-Q100. Our products are manufactured in state-of-the-art facilities.
Automotive-grade products are subjected to rigorous testing to guarantee a high level of reliability necessary for safety applications.
By vertically integrating and tightly controlling every aspect of product development and manufacturing, AMP, Inc. can provide high-quality storage solutions.
In addition, we provide long-term procurement to minimize qualification costs.
AMP, Inc. – Proud Member of JEDEC
Accelerated Memory Production Inc. has been in the industry for 14 years, providing memory and storage solutions to automotive and other industrial-grade applications.
AMP, Inc. provides an end-to-end solution for all types of memory modules. We are a proud member of JEDEC, and this allows us to utilize our expertise in incorporating UFS into various automotive applications.
Universal Flash Storage from Accelerated Memory Production Inc. is designed specifically for the mobile and automotive industries that demand industrial-grade toughness and reliability, super-fast boot capability, and use less power for consumption.
The storage device comes in 3 capacity variants: 128GB, 256GB, and 512GB, with great features suiting your vehicle's storage needs.
Accelerated Memory Production Inc. offers these variants, backed by 3D TLC NAND Flash features with random read/write rates ranging from 110/150K IOPS to 140/185K IOPS.
They function seamlessly in temperatures within the -25° to 85° C range, all the while offering seamless support to various automotive applications.
The ever-increasing automotive applications incorporated in a car require equally competent data caching support to ensure a smooth accomplishment of autonomous functionality.
With our UFS solutions, onboard storage needs are addressed meticulously with a wide range of intelligent in-vehicle applications.To know more, reach out to us by calling 714-460-9800, emailing sales@ampinc.com, or chatting with us online.